NORTEC_TrailrunningHeader_1850x600_v4
NORTEC_TrailrunningHeader_1850x600_v3
NORTEC_TrailrunningHeader_1850x600_v2
NORTEC_WebHeader_1850x600_v5
Little, less, lightness
Forest, meadow or gravel roads: nature holds a lot for the Trail Runner
Off-the-beaten-track routes are presenting great challenges for amateurs and professionals. Unpaved roads, steep gradients and the most diverse surfaces demand a lot from the athletes. And also from their equipment!
Strong stability, high safety and best adhesion to the ground are the prerequisites for an unrestricted running experience. In addition, lightness and quality of the equipment are among the most important requirements of experienced runners.
With the NORTEC Micro Crampons you are perfectly equipped for the next run through forests, meadows and fields, mountains and trough the wild!
OUR PRODUCTS FOR TRAILRUNNING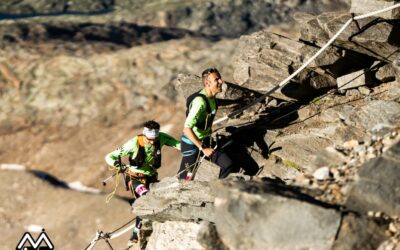 Esattamente trent'anni fa si è svolta la prima Monte Rosa SkyMarathon da Alagna Valsesia alla vetta della montagna, lanciando lo sport dello skyrunning.