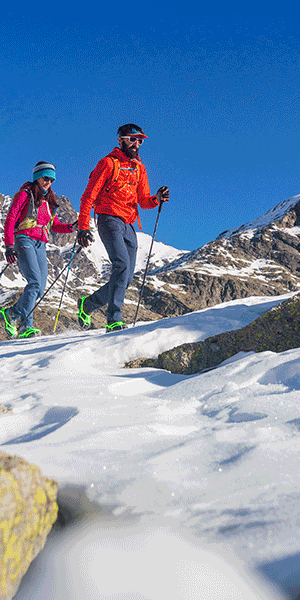 Leistung auf höchstem Niveau
NORTEC ist seit Jahrzehnten Vorreiter bei der Herstellung von MICRO CRAMPONS. Durch die enge Zusammenarbeit mit Athleten aus allen Disziplinen des Laufens konnten wir ein besonderes Know-how aufbauen. Die Anforderungen, die Läufer im Winter an Ausrüstung und Material haben, sind völlig anders als im Sommer.
Insbesondere diese Anforderungen werden von allen NORTEC-Produkten erfüllt.
Alle unsere Produkte unterliegen dem Streben nach Technologie und höchster Leistung. Unsere Stoffe gewährleisten maximalen Komfort durch nahtlose Gestaltung und Verarbeitung. Die verwendeten Materialien garantieren ein atmungsaktives Outdoor-Bekleidungssystem. Ideal für alle engagierten Trail- und alpinen Laufaktivitäten sorgen unsere Produkte für extreme Leichtigkeit bei höchster Präzision und Langlebigkeit.
Engineered with racers –
for highest performance and comfort in running.