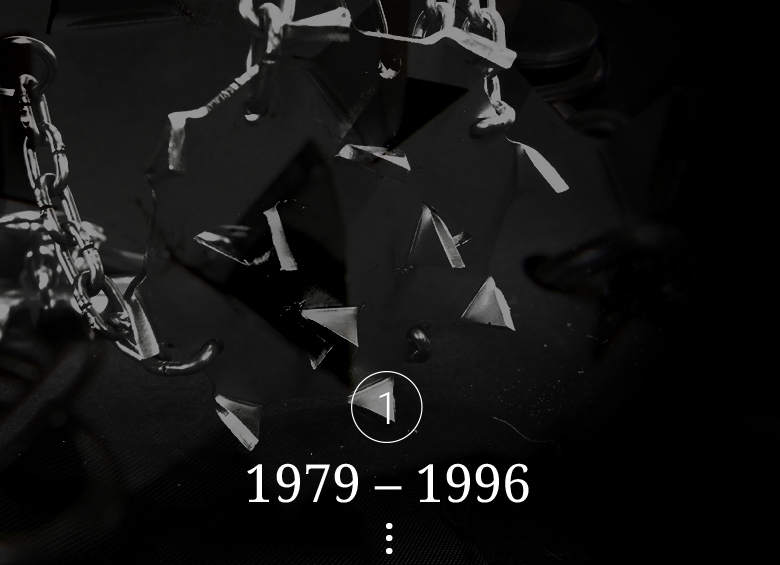 1996
A new brand "TURTLES" is born
The company in Trevisana picks up on this demand and has a sense of modern and stylish design. Coupled with the years of know-how in metalworking, the first shoe chains for a broad market are being launched under the newly founded brand name TURTLES, which are rapidly gaining notoriety and customers throughout Italy.
In 2006, TURTLES launches the first real shoe claw with metal tips on the market and broadened the product range to satisfy even the most demanding mountaineers' demands for sophisticated technical possibilities. From 2010, TURTLES  will become increasingly important and interesting.
2012
Takeover by NORTEC
In January 2012, NORTEC Sport GmbH is founded and acquires the brand TURTLES. The ingenuity and technological achievements of the last decades are led into the future under a new name.
With the new name NORTEC, the specialization in high-tech products for winter and mountain sports will be continued and enriched: pioneers in the field of sports equipment and design set new standards for product development, international top athletes are included in the test phases and new distribution channels are developed.
PROJECT RACE
In 2013, NORTEC launched the project RACE with the goal of developing a completely new shoe claw, specially tailored to the harsh conditions and high demands of international sky race competitions.
A year of development, numerous test circles of prototypes and the feedback of selected professional athletes at the highest level were the cornerstone of the patented model TRAIL, which will be presented for the first time at ISPO 2014.
The limit of 100g / piece is broken revolutionary, the development idea "engineered for the racers" to the successful concept.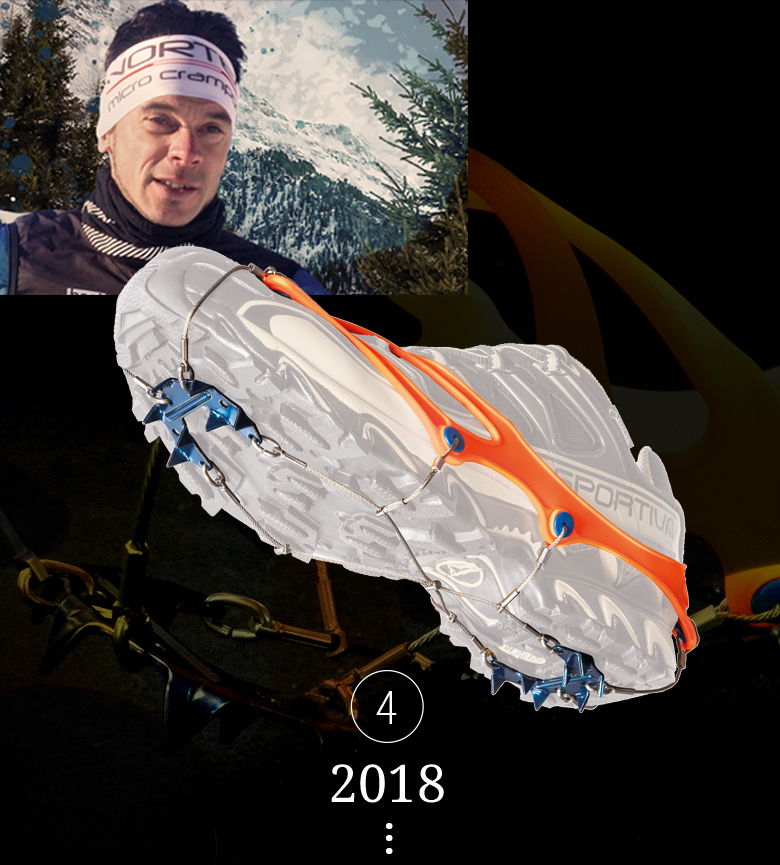 1979
First stone was laid
Enrico Granzotto founds in 1979 the handicraft company GRANZOTTO Snc in the province of Trevisana in Italy.
In the following years, growing tourism has led to an increasing demand for sophisticated and high-quality walking and climbing aids for safe movement in alpine terrain. Also the recreational sport in the winter – off the slopes – occupies an ever greater value for amateur athletes and calls for high-quality equipment.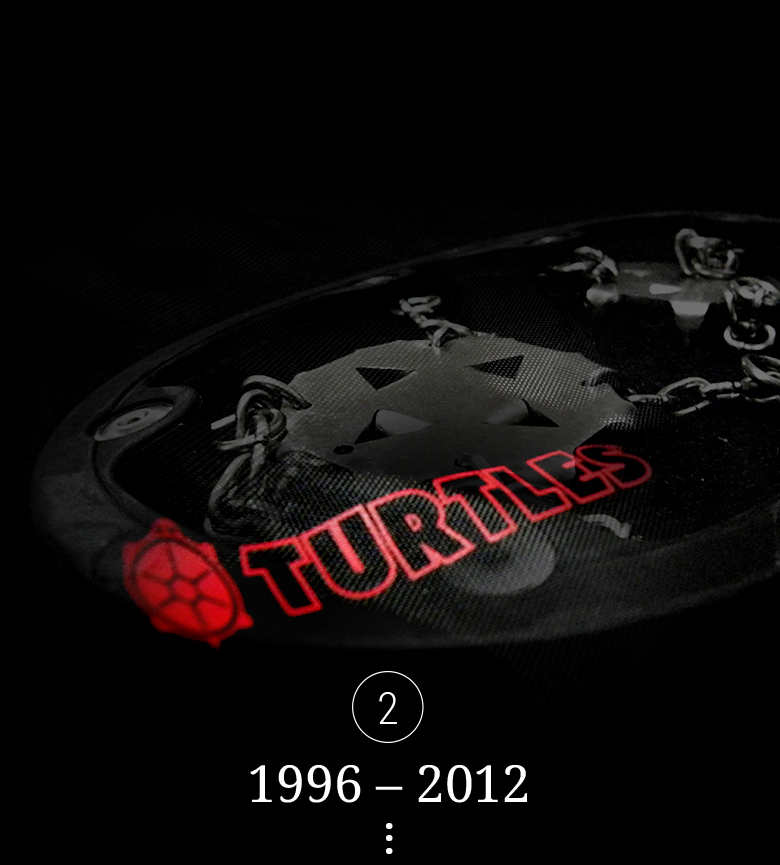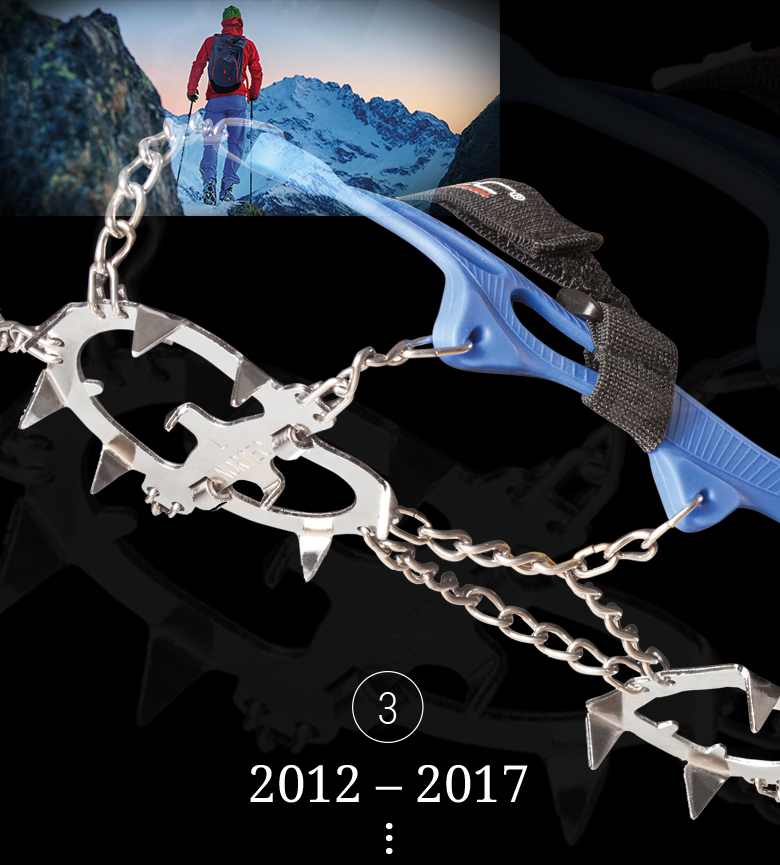 TODAY
… and a vision
NORTEC as the pioneer of the MICRO CRAMPONS, is actually the field's technological leader having redefined functionality and technical features of this equipment. Specializing in winter outdoor activities such as winter trail, alpine running and trekking as well as many years of experience in high performance sports make it possible for NORTEC to continuously expand the product range.
The new product line RUNNING GEARS was launched and NORTEC offers now beside the micro crampons also high innovative and sophisticated accessories for winter and alpine runners such as micro gaiters, gloves, running belts and much more. The brand's vision is to consolidate the technological leadership in the micro crampons field as
keeping it as main product line and to become a specialist
for the trail and mountain running accessories.