Little, less, lightness
Forest, meadow or gravel roads: nature holds a lot for the Trail Runner
Off-the-beaten-track routes are presenting great challenges for amateurs and professionals. Unpaved roads, steep gradients and the most diverse surfaces demand a lot from the athletes. And also from their equipment!
Strong stability, high safety and best adhesion to the ground are the prerequisites for an unrestricted running experience. In addition, lightness and quality of the equipment are among the most important requirements of experienced runners.
With the NORTEC Micro Crampons you are perfectly equipped for the next run through forests, meadows and fields, mountains and trough the wild!
OUR PRODUCTS FOR TRAILRUNNING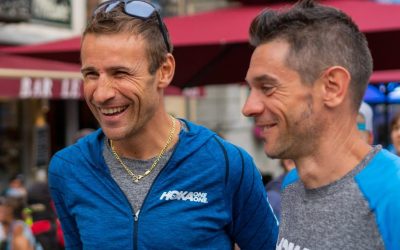 In just a few hours one of the toughest, but certainly the most beautiful trail running competition in the world starts! The Ultramarathon UTMB®, which leads on trails from Chamonix around the Mont Blanc Group, is certainly one of the most demanding...