Belt in stretch and ultralight technical material for a perfect fit adherence to the waistline. Allows runners and hikers to bring with everything necessary during race, training or excursions. The SLIM Fit Cut and the fabric ensure an evenly distribution of weight.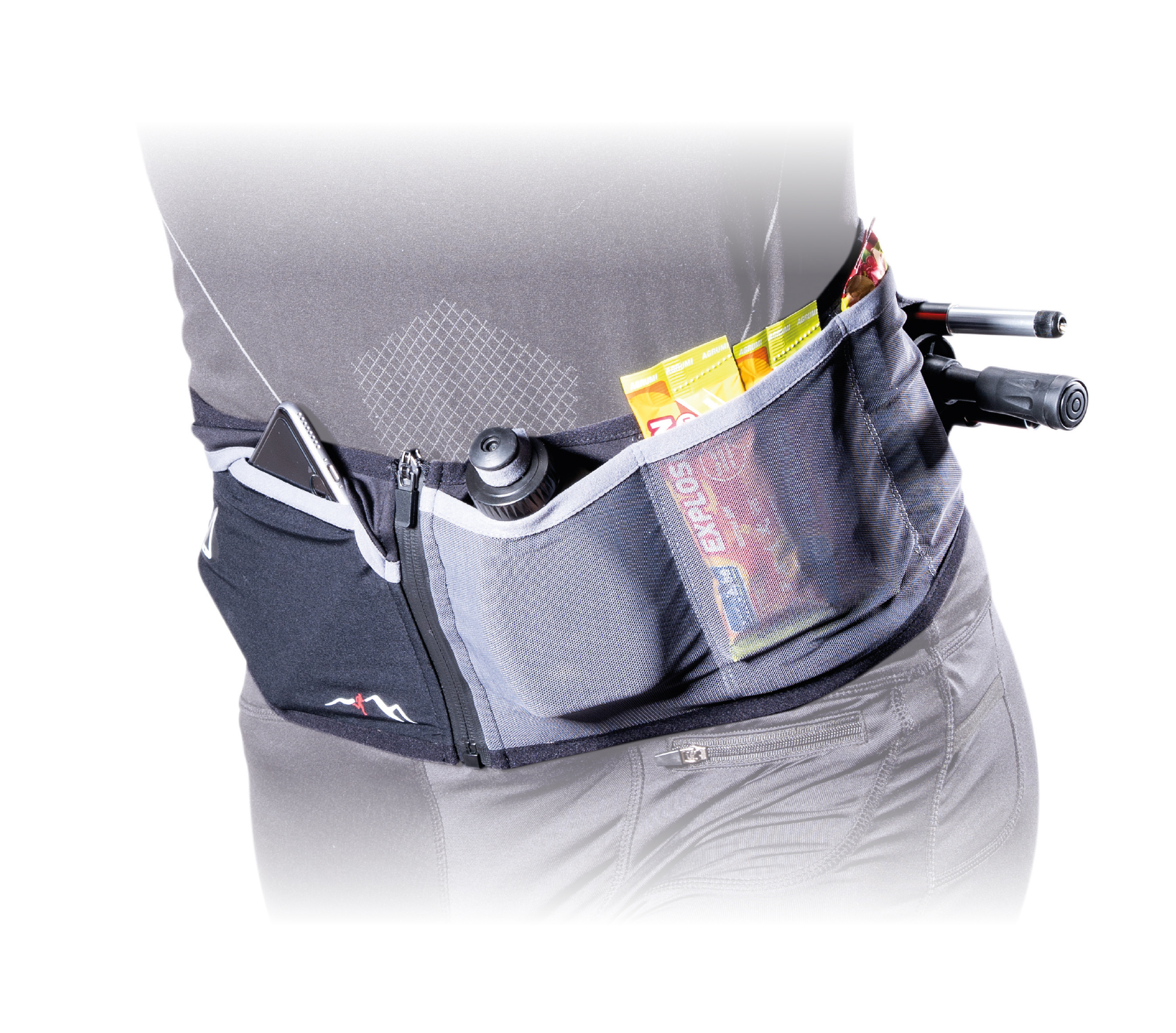 DESCRIPTION
 XL bag for mobile phone made of water-repellent material (16 cm) on the frontside
Two large front / side mesh pockets for drinking tubes up to 250 ml, gel and bar
Keyring pocket incl. Velcro loop
A large front / side pocket for micro crampons or windbreaker
A tubular back pocket for trekking poles or soft water bottle up to 500 ml with a fold-over
Two elastic loops in the back
MAIN USE
Developed and tested to satisfy the most demanding winter & alpine runners. Perfect for those who love to move fast & light on the mountains even in winter conditions.
TECHNICAL SPECIFICATIONS
Double zipper for a perfect fit ("summer / winter" outfit)
Three different fabric combinations of polyester and spandex
Reflective details for more visibility
Total capacity: approx. 4.5 l
PRODUCT VIDEO: