Giacomo Meneghello shows us in his photographic works again and again that he has a special view for the beauties of landscapes and fascinating moments. For years we accompany this versatile artist, traveler and outstanding athlete.
NORTEC has also been on board since the birth of one of his probably biggest projects: SOULSILK.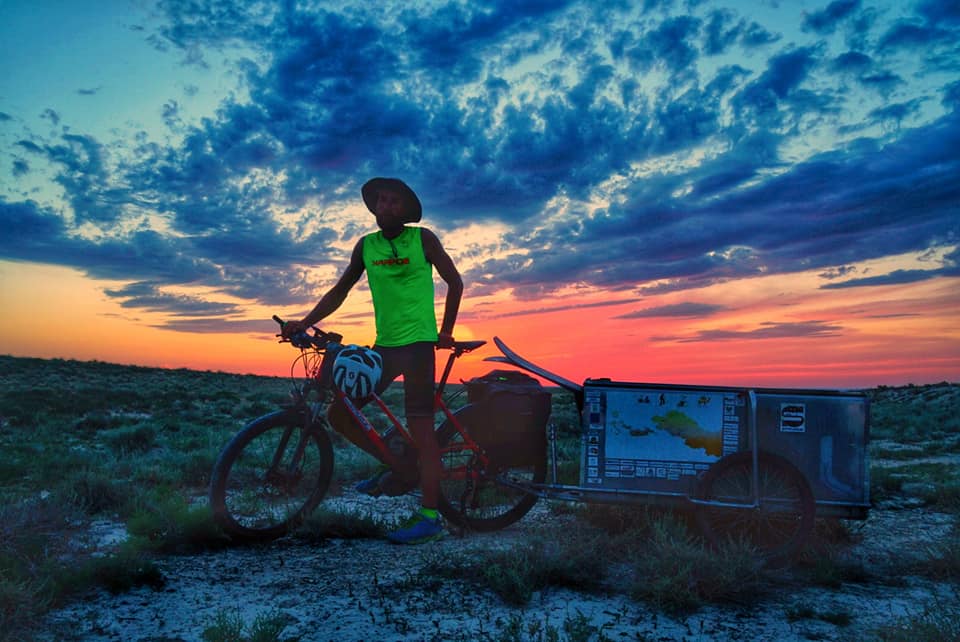 Together with his friend and partner Yanez Borella, he developed the idea of ​​an indescribable journey in the footsteps of Marco Polo along the Silk Road through the remotest regions of two continents.
The two allies are not concerned with emphasizing their sporting achievements, but the project is intended to show one thing above all else: that everyone has the strength and the courage to do something extraordinary – and that everything is done in a sustainable, ecological way responsible and respectful way.
Giacomo and Yanez are driven by the idea of ​​making us all aware that our planet is fascinating, that it holds breathtaking beauties and that unique people and cultures live here who are not afraid of strangers and new things. That all this is tangible, in a calm, natural way.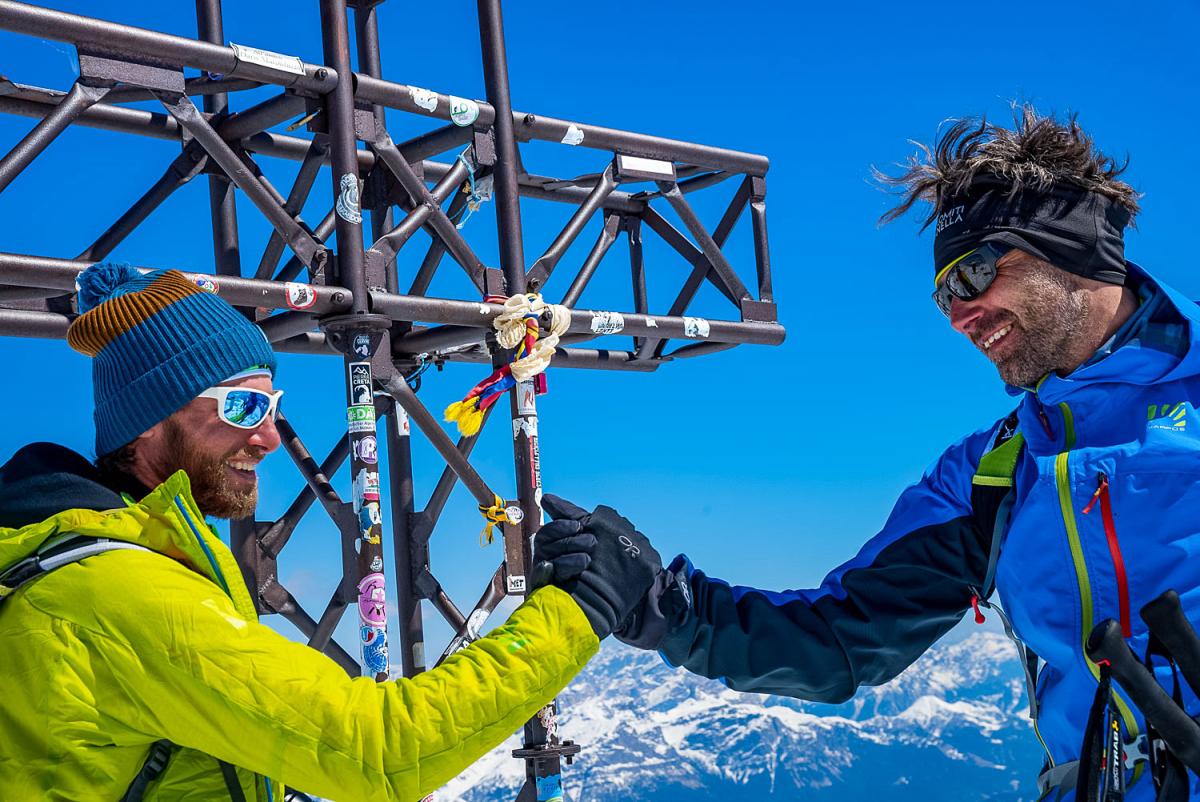 The project
The two men follow in the footsteps of Marco Polo. They travel on bikes on a 100-day journey of over 10,000 km between Italy and China. In each Eurasian state, they climb a selected summit. From the Marmolada up to 5137 meters of Mount Ararat and 7134 meters of Pic Lenin. Adding a vertical dimension to a journey is generally horizontal.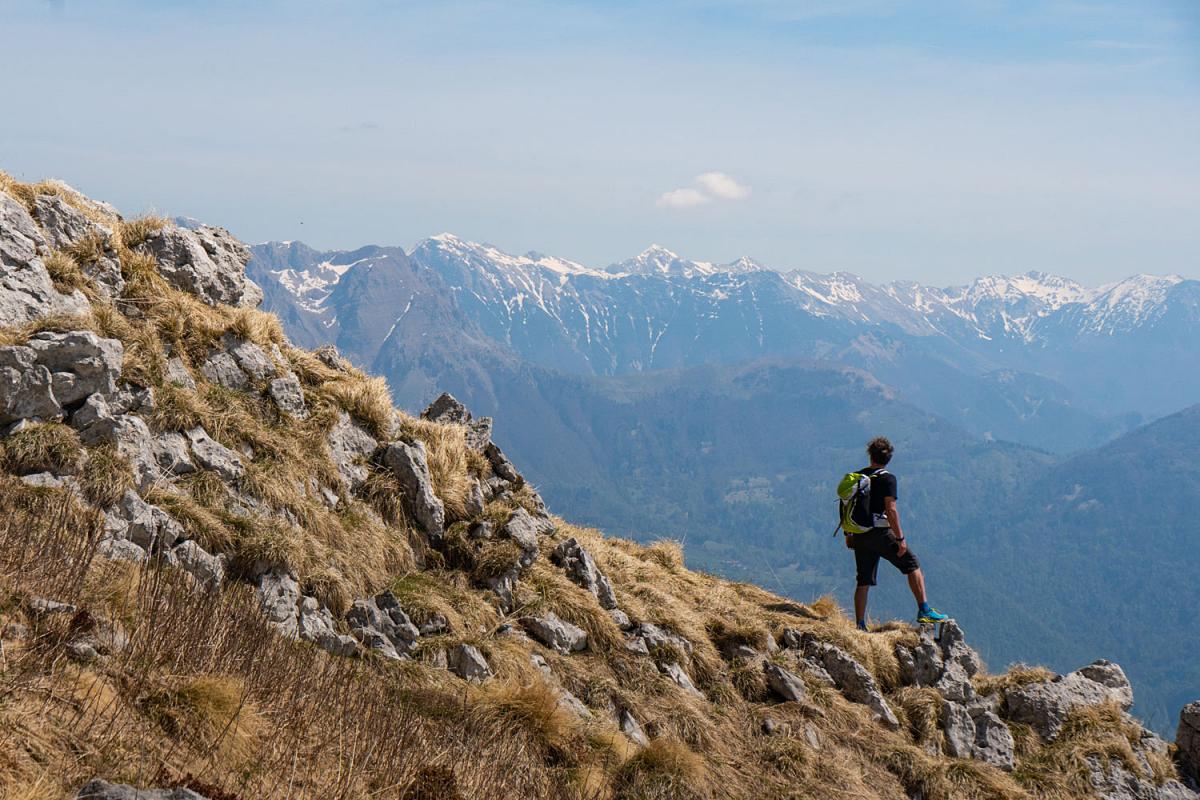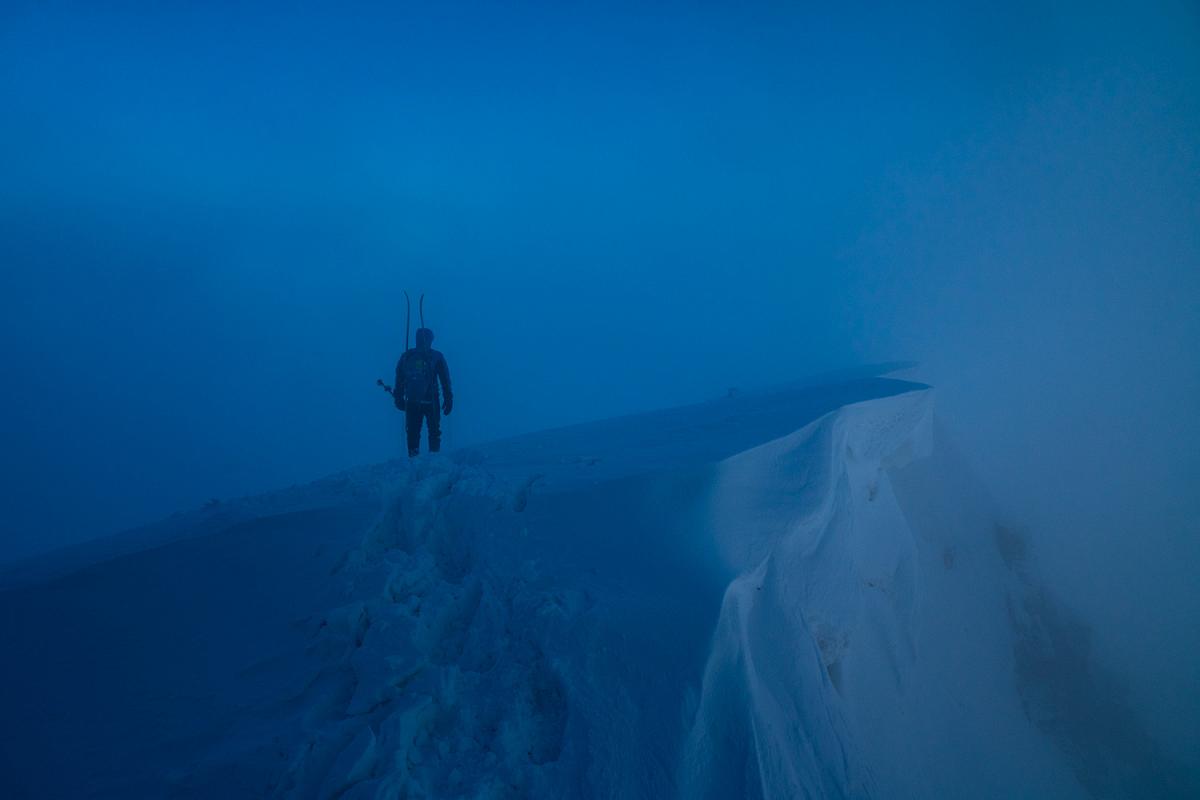 Giacomo and Yanez started on the 18th of April and entered Kazakhstan at the end of May. Their journey brought them trough Slovenia, Croatia, Serbia, Bukgaria, Turkey, Georgia and Azerbaijan.
On the 7th of June they completed the first 6000 km of their journey and are in the desert of Uzbekistan. Giacomo writes: "The first 600 km of desert are behind us. In front of us only dust and a straight line, which we follow to nowhere. A day on this journey takes a lifetime. Often it is 100 km to a next clue, a small tree, a dried well."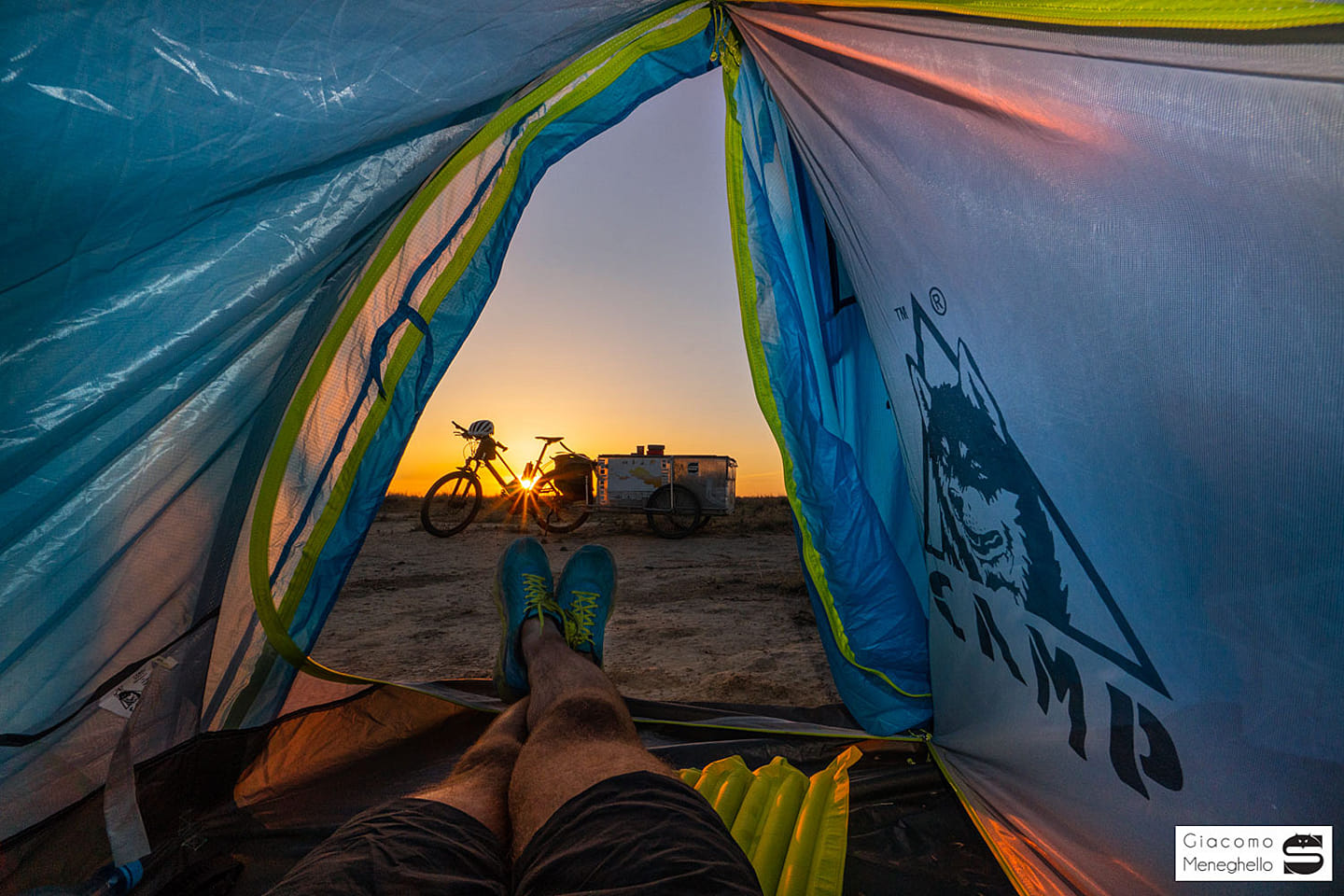 After Giacomo and Yanez have driven along the river Amu Darya, the two expect another 400 km desert. Reason enough for the adventurer to enjoy the lush green of the river valley and to gain new strength for the next stages.
We accompany the travelers – learn more:
https://soulsilk.it/