NORDIC – reviewed by OutdoorsMagic
See full article here: Best Crampons Reviewed 2022/23 – Outdoors Magic
Crampons are some of the most effective tools for moving around the UK's mountains in winter.
NORDIC was reviewed as best product in section "Outdoor, Running and Trekking". 
Our all-round shoe claw scored particularly well because it can be used for trekking shoes, hiking shoes and for all runners in winter on hard snow and ice.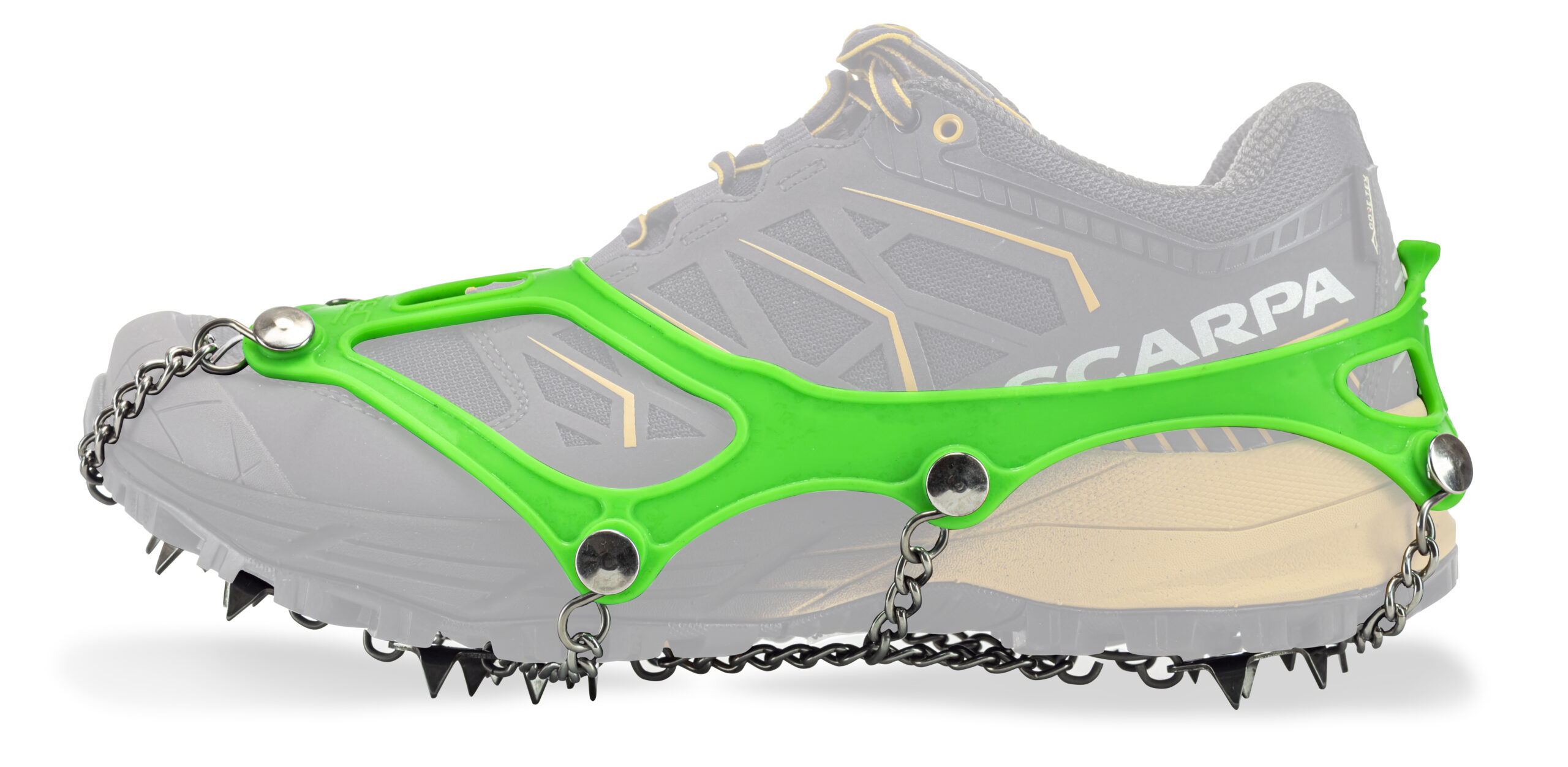 Let's not forget the runners, fastpackers, and Type 2 fun enthusiasts who like to run around the mountains in the snow but wear shoes too flexible for the standard crampon. Look no further – the Nortec Nordic Micro crampons have got you covered. Unlike others on the market, the upper is sturdy and secure enough that the crampons don't slip off as you run – so you can focus on running, rather than wondering if you'll lose one.